In view of the rapid development in the project logistics field and the growing influence in the market, GPLN recently approved our application to join the organization. Take this opportunity, our company will actively seek more cooperation possibilities with overseas professional project logistics enterprises, to provide and implement more professional and comprehensive project logistics solution and value-added service to our customers.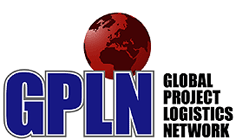 As the China National Petroleum Corporation (CNPC) logistics provider, our company recently transported a multitude of goods and materials which the oil field and pipeline project needed by sea and air to Chinese coastal port city and then delivered the goods to the sites by road, railway, inland water and other modes of transport. Because of the reasonable design, careful and professional team dedicated and our full experience, our company won consecutive highly praised by our customers.
City union always focus on the multimodal transportation with distinctive feature of railway .This greatly prompted the development of project logistics. Except CNPC, we also cooperated with China Machinery and Equipment Import and Export Corporation (CMEC), TBEA, DB SCHENKER as well as many Chinese large state-owned enterprises, timely and successfully completed many foreign aid projects and achieved remarkable results.